Achievements 2019-20
BRONZE IN STATE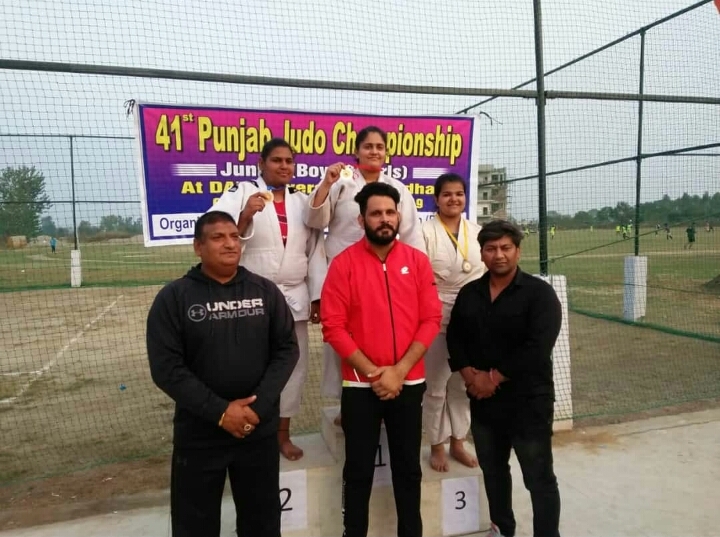 41st Punjab Judo Championship held at Jalandhar organised by Punjab Judo Association, Anshika Verma (encircled) bagged Bronze Medal in Punjab.
---

FELICITATION BY PRERNA PEETH

Principal, Upasna Modgil was felicitated for the achievement. Our elegant dancers of the INTER-SCHOOL GROUP DANCE bagged first position & lined up cash prizes awarded by Sh. Satpal Mittal Ji of Rs 2100, again Rs 2100 from Prerna Peeth & Rs 1100 from Raghunath Temple.
---
ACHIEVEMENTS IN MUSIC AND DANCE
Inter School Music and Dance competition organised by Satyug Darshan Sangeet Kala Kendra at Ishmeet Academy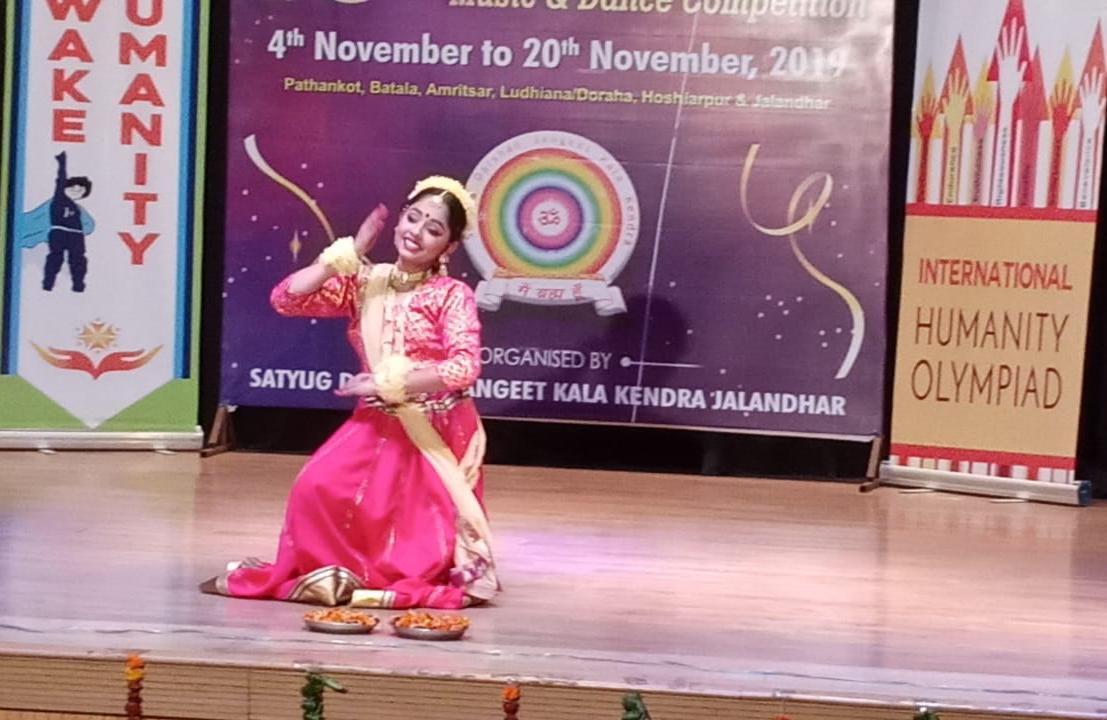 Anushka - 1st Prize - Solo Semi-classical Dance (Junior)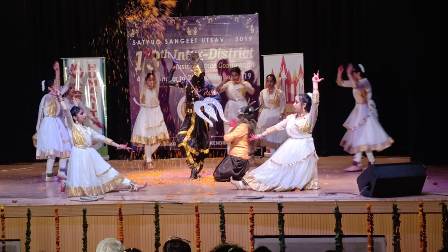 2nd Prize - Devotional Group Dance (Senior)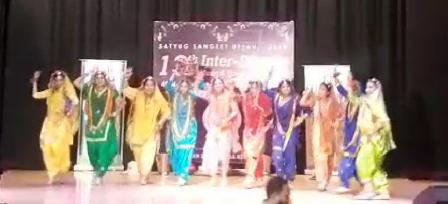 2nd Prize - Giddha (Senior)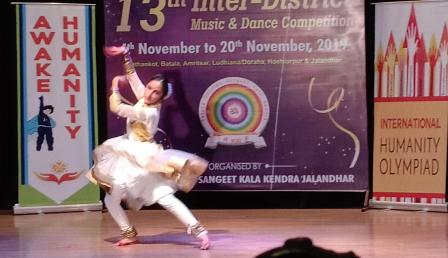 Tisha - 3rd Prize - Solo Classical Dance (Senior)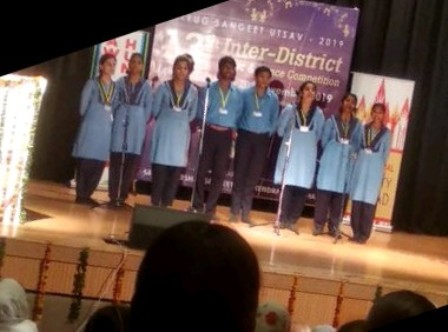 3rd Prize - Group Song (Senior)
---
At GURU NANAK DEV BHAWAN in events organised by PRERNA-PEETH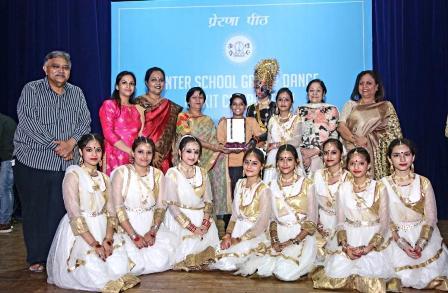 Inter School Group Dance Competition - FIRST PRIZE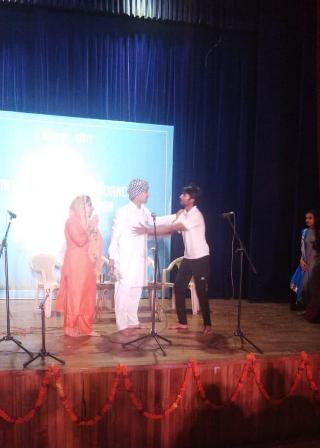 Inter School Skit Competition - FIRST PRIZE

---
SILVER MEDAL IN JUDO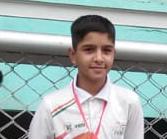 ​
VARUN SHARMA of X CLASS got SECOND Position in PUNJAB and Grabbed SILVER MEDAL ​in TANDARUST PUNJAB JUDO TOURNAMENT held at FEROZPUR today.
---
​BRONZE IN STATE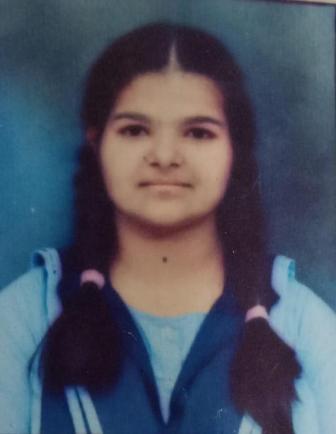 Anshika Verma of class X bagged BRONZE MEDAL in U/17 GIRLS - STATE JUDO TOURNAMENT (
held at Tarantaran)
defeating 12 participants from different districts of PUNJAB.
---
GOLD IN DISTRICT
BVMite Anshika (encircled in pic) proudly grabbed GOLD MEDAL in Under-17 Girls DISTRICT JUDO SCHOOL TOURNAMENT organised by PUNJAB SCHOOL SPORTS. Tamanna, Ritika and Avneet won BRONZE MEDALS in the same tournament Under-14 and Under-17.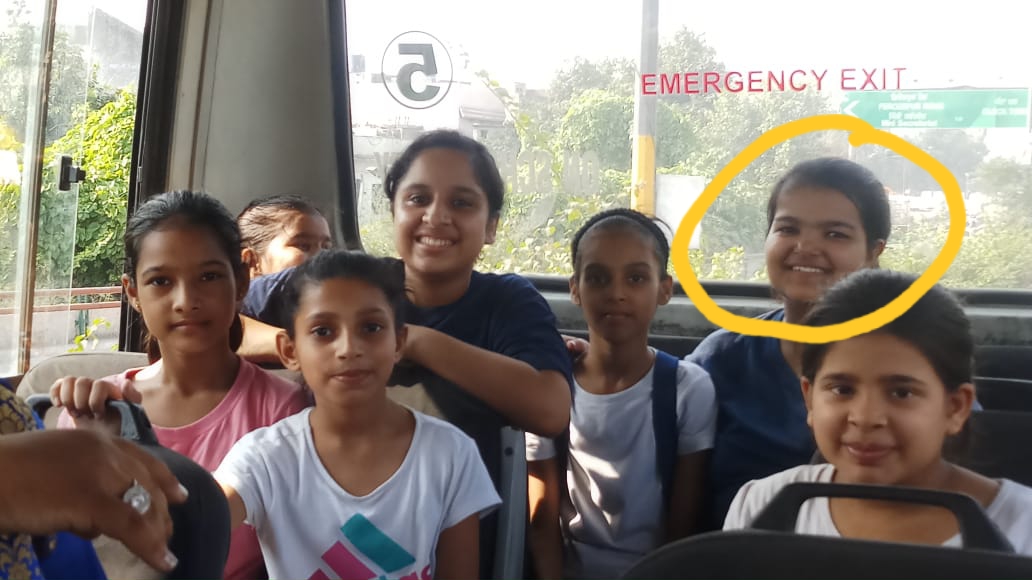 ---

Remarkable performance by BVMites (Boys) in DISTRICT JUDO TOURNAMENT

GOLD - 4
Abhishek, Gursewk, Harkirat Under-19
Samneet Under-17

SILVER - 6
Ridham, Vishal, Yuvanshu Under-19
Surjit, Varun Under-17
Jashan Under-14

BRONZE - 5
Nikhil, Shoriet, Tanvir, Rishav Under-17
Sanyam Under-14
---

BVMites brought laurels to school by grabbing
3rd position (Bronze Medal)
in
Zonal level Badminton Tournament Under-14 (Girls)
held in Tagore International Public School, Sahnewal. The team triumphantly battled its way among the cluster of 16 other institutes,
Sakshi Sharma got selected for District Level Competition.
---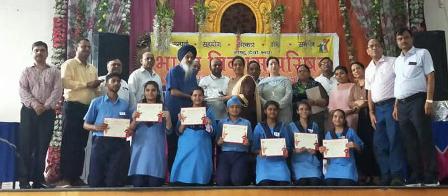 Third prize in Group Song Competition
organized by BHARAT VIKAS PARISHAD held on Sunday (25.08.19)
---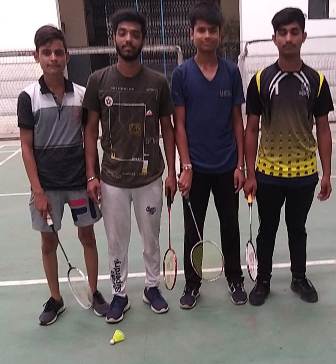 GURDEEP ARORA
got selected for District.
BVM CHDRD grabbed 3rd position (BRONZE) in U/19 Boys in Zonal Badminton Tournament.
---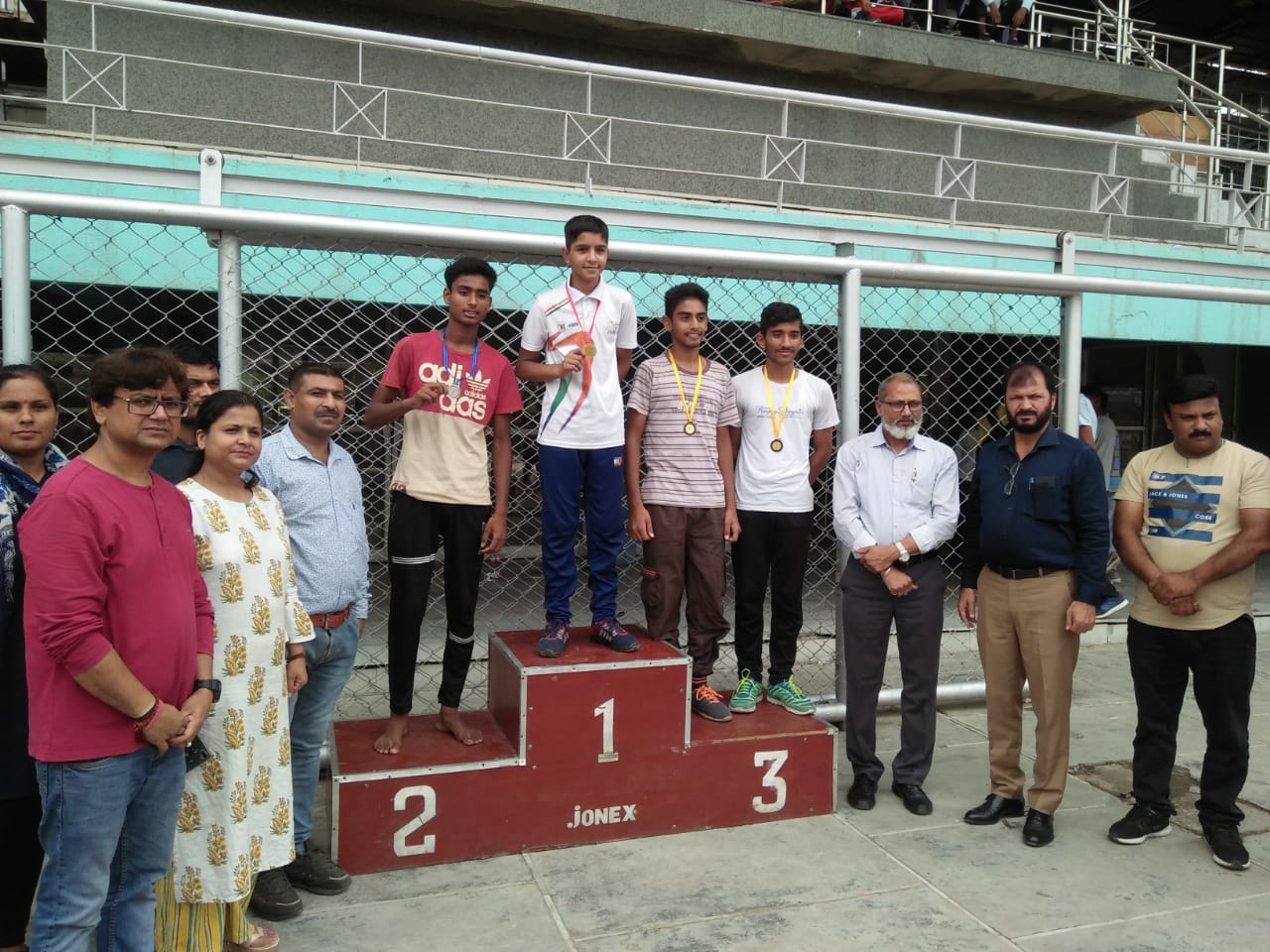 💠 VARUN SHARMA today won GOLD MEDAL - Under 17 - 56kg
💠 SUNIL BUMBI won BRONZE MEDAL - Under 17 - 40kg
in TANDRUSAT PUNJAB DISTRICT LEVEL JUDO TOURNAMENT organised by PUNJAB SPORTS DEPARTMENT.

---

GAUTAM SHARMA of class V BVM CHD RD grabbed GOLD MEDAL in Under 14 in Tandrusat Punjab District level Judo Tournament organised by Punjab Sports Department.
Achievements 2018-19
MERIT IN XII SCIENCE 11TH PLACE IN PUNJAB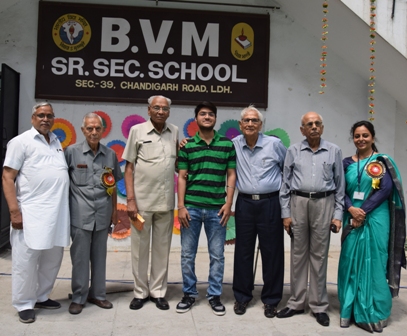 NIKHIL BHANDARI has secured MERIT with 96.44% marks in SCIENCE STREAM and got the 11th position in PUNJAB.

---
BVMites Clinched Running Trophy In Inter-House Declamation Contest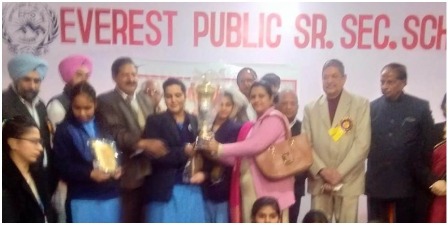 An Inter-School Declamation Competition was organized in Everest Senior Secondary School, Moti Nagar, Ludhiana, in which Divya Bhola, student of +1 Science from Bhartiya Vidya Mandir Sen. Sec. School, Chd Rd, Ludhiana triumphantly battled her way and bagged first position under the topic 'Asafalta hi saflalta ko rah dikhati hain', Sejal, student of +1 Commerce of the same school declaimed on the topic 'Nashe da Shikar-Punjab' and grabbed second position. 20 reputed schools of the city took part in the competition. Running trophy was also awarded to Bhartiya Vidya Mandir Sr. Sec. School.
---
ZONAL LEVEL BADMINTON CHAMPIONSHIP
In Zonal Level Badminton Championship, 4th position was grabbed.

---
ZONAL LEVEL HANDBALL CHAMPIONSHIP
​In Zonal Level Handball Championship our school clinched 2nd position.
---
ZONAL LEVEL ATHLETIC CHAMPIONSHIP
In Zonal Level Athletic Championship, our student Gurjot Singh was selected for the District Level Competition.
---
ZONAL LEVEL TABLE TENNIS CHAMPIONSHIP

Our students bagged 3rd position in Zonal Level Table Tennis Championship held at DCM Presidency School, Jamalpur.

---
BVM CHDRD BOYS DISTRICT JUDO CHAMPIONS
Budding players of BVM, Chd. Road, ldh, unveiled their potential in the District Judo championshipheld at Guru Nanak Stadium Ludhiana. The energetic participants exhibited their grit and determination by clinching overall FIRST position in all age groups with 25 points in all.
U- 19: 3 Gold, 3 Silver and 2 Bronze

U-14: 2 Gold 2 Bronze
U-17: 1Gold, 3 Silver and 1 Bronze

---
INTER-HOUSE TOURNAMENT
An Inter –House Table-Tennis and Badminton Tournament was organized in which Aurobindo House and Lokmanya Tilak House were the winner houses.
---
BVMite astonishingly grabbed merit after re-evaluation
The Punjab School Education Board declared XII board results on April 25, 2018 in which Puneet Jain, student of Bhartiya Vidya Mandir Sen. Sec. School, Sec-39, Chandigarh Road scored 92.7 percent inCommerce Stream and was unsure about his result. With an indomitable spirit, he applied for the re-evaluation; surprisingly his score jumped to 93.8 percent and was revealed as the merit holder. He triumphantly battled his way to success & brought laurels to the school.

---
Success Clinchers of Class X
The best way to predict the future is to create it, BVMites, Chandigarh Road, Ludhiana proved the dictum by clinching success in P.S.E.B. matriculation examination and brought laurels to the school. Tarundeep Singh secured 92%, Navpreet Kaur secured 90.8%, Divya secured 90.6%, Jaiditya secured 90.5%, Ragini and Satviksecured 90.2% and made their teachers and parents feel proud. Out of 81 students 74 got first division. They expressed their gratitude towards their teachers by distributing sweets. All the spirits were on cloud nine. The whole B.V.M family was filled with pride.
Achievements 2017-18
ANSHIKA WON GOLDEN STAR ARTIST AWARD
To motivate artistic and creative minds- An International online art contest was organised by Picasso Art, which was open for all children of age group of 6 to 19 years . anshika Verma of class 8th of B.V.M.Sen.Sec. School, Sec-39 Chd road won 3rd position in golden star artist category out of 69 participating countries and 9600 participants. Principal Mrs. Rajni Arora expressed delight and highly appericiated the achievements of student and guidance of art teacher Mrs. Meena Gupta.
---
PANCHAM EXCELLED IN EVALUATION EXAM
Evaluation exam was organized by Tarksheel Society (Kohara) Punjab and Pancham (IX) of Bhartiya Vidya Mandir Sen. Sec. School, Sec-39 Ludhiana bagged first position and enhanced the name of the school. He got a set of books and an appreciation certificate. Principal Rajni Arora commanded the efforts of the Teachers too. She also motivated the students to participate in different activities and to remain away from the dogmas.
---
---
CAMLIN ART CONTEST
To explore and encourage creativity among children, Camlin art contest 2016 was held in the school premises, in which students from Nursery to 10th displayed their marvelous performance. Bhumika Verma of class K.G exhibited her talent and won prize at zonal level. Principal, Rajni Arora, appreciated the talent of students and felicitated the winner with trophy.
---
MAANSI BAGGED 2ND POSITION IN INTERBRANCH COMPETITION
To promote the scientific fervor & engage the young minds into analytical enquiry, an inter branch Science Declamation contest was organized in which 10 students of B.V.M chd road, Ldh. exhibited their oratory skills. Among the cluster of other institutes, Maansi, student of XII Science, proved her mettle by bagging 2nd prize. Principal Mrs. Rajni Arora, proudly felicitated the winner and motivated others to develop among them an ardent desire to gloriously reach their goals.
---
SUCCESS CLINCHERS OF CLASS X
The best way to predict the future Is to create it , Bvmites ,chd. Rd. proved the dictum by clinching three merit positions in P.S.E.B. matriculation examination and brought laurels to the school. Himanshu proved his mettle by securing 97.8% and bagged 10th rank in Punjab, Jyotsna Sharma triumphantly battled her way by securing 96.3% and bagged 17th rank , Anshik Thakur secured 95.5% and bagged 23rd rank in Punjab. All the spirits were on cloud nine. The whole B.V.M family was filled with pride. The worthy members of BVM Trust Sh. O.P. Sabharwal Ji(President), Sh. M.M. Vyas Ji (Member), Sh. M.M. Bamba Ji (Treasurer) & Sh. R.K Behal Ji (Manager) visited the homes of the meritorious students to congratulate them & their families for this glorious achievement. Principal, Rajni Arora, felicitated the meritorious students and appreciated their efficious efforts.