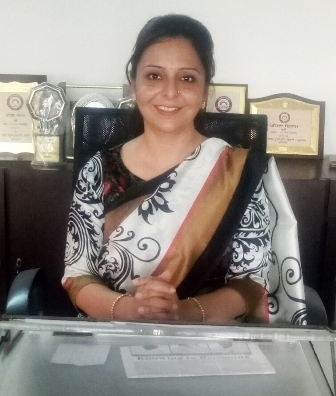 "Good Education is learning important lessons of life. It is something that prepares a student to handle situations to the best of his/her ability, be it a written, oral assessment."
We endeavour to provide our student a stimulating, enriching and intellectually challenge learning environment and also the values like courage, truthfulness, personal integrity, love for our nation, sharing and discipline. A school is a building of four walls with tomorrow inside it. The destiny of mankind is shaped in his three class rooms. The home is the first classroom, the school is the second classroom, then society the third. Children learn the lessons of life from all these three class rooms. When we talk of good education,the responsibility of home, school and society is equally important. But at the present time, schools have to lead the way and play a biggest role. The school's vision and values have a central place in determining the ethos, or the climate of the school, and thus the nature of the spiritual, moral, social and cultural development of students.

We, the team of B.V.M are blessed by the almighty to be a part of the great mission of educating the children and empowering them to explore individual talents. So let us as teachers and heads of schools take concrete steps to make our children both good and smart, a gift of god to mankind, a pride of the human race and a potential right of the world.

Upasna Modgil
Principal
Bhartiya Vidya Mandir
Chandigarh Road, Ludhiana